Annual Vegetable Seedlings
Grow your own organic veggies
Organic vegetable plants that will help you get your garden off to a good start!
100% Certified Organic Plants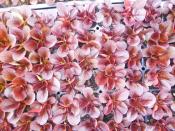 Do you have plans to grow your own garden this year?
But, don't want to start all your seedlings yourself?
Looking for plants that are healthier and more interesting than from box stores?
Fill your garden with our organic veggie seedlings, grown just the way you would, and watch as your garden's abundance grows before your eyes.
Ripley Farm's Seedling Preordering System
How it works
1
Get plant availability and order form emailed to you when it's ready.
2
Place your order by the deadline.
3
Come pickup your plants on the scheduled pickup date.
Interested in preordering seedling plants?
We will also hold an onsite seedling sale in 2021, so sign up for our email list to get notifications about seedlings, both preorders and on the farm sales.
Frequently Asked Questions about preordering seedlings
Do I have to sign up for the seedling list if I'm already on your email list? Answer: NO!

If you are already on our email list as a CSA customer or vegetable customer or simply as a community member, you do NOT need to sign up again for the email list. If you are new to our farm, please sign up to receive info about our plants.


How do I place an order for seedlings in 2021?

Get onto our email list and then you'll find out when ordering will open up for the 2021 season. As soon as it opens up, you'll be notified by email of how to order and when orders will be due as well as seedling pickup and on site sale dates.

What will picking up my seedlings look like?

You will come to the farm to get your plants. We will have your plants picked out for you and ready to go. You will need to bring a container (cardboard box, cooler, etc.) to put your plant pots into inside your car. We will not have crates or flats to take the plants home in.

In case a variety is sold out unexpectedly, we will issue you credit based on your payment method.


Do I have to plant my seedlings the day I pick them up? Answer: NO!

Your plants will come in pots with soil in them so they are okay to sit outside your house for a few days before you get a chance to plant. Actually it is a best practice to acclimate your new plants to the great outdoors before planting them into your garden. That's called "hardening them off". Make sure to keep them well watered before planting.



What if I have questions about how and when to plant a garden?

Check out our blog post on How to grow a great organic garden. We are also available to answer any questions you have via email. Email us at ripleyfarm@gmail.com. Other great resources for planning and planting a garden are found at the University of Maine's Extension site and at Johnny's Selected Seeds Grower's library.


Are your seedlings organic?

Yes, all of our seedlings are MOFGA/USDA Certified Organic and grown without the use of pesticides or fungicides. We use a certified organic approved potting soil from the Maine company Living Acres. It is a soilless mix made of peat, compost, and perlite.


Where do you get your seeds?

We source our seeds from a variety of seed companies, including Johnny's Selected Seeds, High Mowing Seeds, Fedco Seeds, Osborne Seeds, Harris Seeds, and several others. As per standards for Certified Organic production, we do not use GMO aka GE (genetically modified) seeds for our seedlings or anywhere else on our farm.


Do you ship seedlings?

No, we do not.


What containers will my seedlings be growing in when I receive them?

Our seedlings will be planted into plastic pots. When you come to the farm to get your order, your plants will be held aside for you in one of our plastic crates. You will need to bring your own container to transfer your plants into for transportation to your home in your vehicle.

If you have questions that are not answered here, please feel free to get in touch with Gene and Mary Margaret by emailing ripleyfarm@gmail.com or calling 207-564-0563.