How Our Winter CSA Works
How to get garden fresh veggies all winter
Winter CSA farm shares
Eat more veggies, try new things, have fun in the kitchen with a twice-monthly box of veggies from your local farmers.
sign up now for winter 2023-24
When we started out trying to change the way we ate over a decade ago, we were newly out of college and quickly found out that it wasn't going to be so easy to find good vegetables.
Because here's what we don't have to tell you about buying vegetables:
Finding truly fresh produce at the grocery store is nearly impossible. Especially in the winter.
Wondering if the food we are buying is safe to eat is an overwhelming feeling.
Good news! It doesn't have to be that way.
You don't have to eat "blah" vegetables.
You can eat great vegetables, local and organic vegetables, vegetables that look and taste a little different and create delighted, clamoring family members who LOVE the food you put on the table and won't settle for any other.
We're going to give you the fresh ingredients and inspiration to do it.

A Winter CSA subscription is probably a good fit for you if…
You love to eat vegetables that taste great and want to add more vegetables to your diet.
You want variety in your diet and like trying new things.
You like to cook with fresh vegetables and experiment in the kitchen.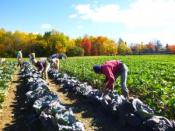 You care about where your food comes from.
You are excited to challenge yourself to grow and learn.
You want to help your family by serving more and better vegetables.
But have you ever felt like you don't know where to start? Maybe you've heard of a CSA, but are afraid it could be too many vegetables? How will you know what to do with new things? What if your family refuses to eat what you cook? You hate to waste food…
You are not alone, and we are here to help. Read on to learn how our CSA is designed to help you eat more vegetables and love every bite.

Hi, we're Gene and Mary Margaret, and we spend a lot of our free time cooking in the kitchen. We are blessed with an abundance of fresh organic vegetables from our farm to make healthy home-cooked food three meals a day. We want to help you do it, too.
With our CSA vegetable subscription program, we'll provide the veggies, recipes, and techniques to help you become savvy with fresh seasonal vegetables in your kitchen, wow family and company alike, and change the way you eat.
And we know it works. We hear stories of transformation every day. From hearing your favorite new recipe. That your husband will now eat formerly hated vegetables. That your kids are asking for seconds. That you feel healthier and have more energy. Seeing you ooh and ahh when you open the CSA box…
Are you ready to take the next step and join us in learning how to eat better vegetables?
We want to help you because we know how much this program has helped our members succeed with their goals.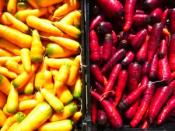 "The recipes in the newsletter and online gallery make the CSA work better. We told our friends about this. They said, 'Our CSA doesn't have that!'"
-J. L., Ripley Farm CSA member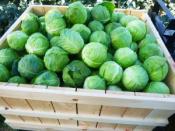 "The CSA allows me to eat the way I want to eat out of one simple box without going to the store."
-B.C., Ripley Farm CSA member
"The beets we got last time were out of this world - so delicious!"
-B. L., Ripley Farm CSA member
What comes with Ripley Farm's Winter CSA membership?
10 twice-a-month boxes of 6-8 great tasting fresh vegetables from our farm (November-March)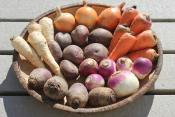 Hand-picked at peak flavor: different each time to keep it interesting
The USDA and MOFGA certified organic label.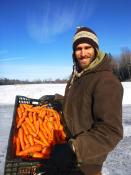 Direct contact with your farmers at pickups, in newsletters, and on social media.
"My life changed..."
"Once I became a member of Ripley Farm's CSA farm share program in the summer of 2014, my life changed. A wide variety of MOFGA-certified organic, super fresh, clean and excellent quality veggies and culinary herbs are selected through the seasons to add amazing color and taste to my family's table as well as to provide nutrition, which results in good health for our lives. How exciting to see what's in my share box after each pickup and to read the accompanying newsletter, which provides storage and preparation ideas, cooking tips, and farm news! Mary Margaret and Gene are so warm and welcoming that I feel like a member of their extended family."
--Pat Juska, Atkinson, ME, 7 years CSA member
Bonuses included with Winter CSA membership
Get a personal view of where your food comes from in this farmer-written newsletter. Get inspiration on the week's box contents and recipe suggestions straight from the farm kitchen.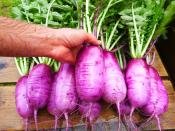 Access to our CSA recipe gallery with 350+ seasonal, farmer-tested, easy recipes. Plus access to our CSA training library with tried and true strategies for not wasting a bite!
Be part of our private Facebook group for inspiration and support. Get your questions answered and connect with like-minded CSA members.
Get inspired, learn new things, and meet others at our free periodic food classes.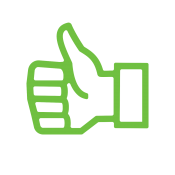 Tell us you are ready for more and better vegetables. We'll save some for ya.
Pick up a twice-monthly variety of vegetables hand selected by your farmers.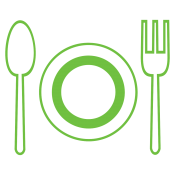 You don't have to be a fancy chef to prepare delicious food everyone will love.
What's my investment?
How much is poor quality grocery store produce costing you? How many times have you had to throw out half your lettuce head? Why do the tomatoes taste like cardboard? Why are the "baby carrots" slimy and mushy? Does your family not like to eat vegetables? A lack of quality and freshness may already be costing you a great deal.
"Just try it. It will change your life."
-B. C., Ripley Farm CSA member
Three simple steps to sign up
Ripley Farm's 2023-24 Winter CSA Membership -
Registration is open! Sign up here to join us for Winter CSA 2023-24.
10 twice-monthly boxes of fresh vegetables, November-March
A wide variety to keep it interesting
Direct contact with your farmers
USDA certified organic label
Newsletter with every box
Free periodic food classes
CSA recipe gallery + training library
Private Facebook Community
On Farm Pickup in Dover-Foxcroft
Twice-monthly on Wednesdays, 2-6pm
November 1, 2023-March 13, 2024
$346
Delivered to Downtown Bangor pickup site
Twice-monthly on Wednesdays, 3-6pm
November 1, 2023-March 13, 2024
$346
FAQ
Do I have to pay all at once? Answer: NO
We have two payment plan options:
pay in full for the whole season at once;
pay in 2 installments, one at time of sign up and once on October 1, 2023 or 30 days later whichever comes later.
Full payment for the Winter CSA shares are due by October 20, 2023.
Yes! We accept credit cards for CSA shares! We also still accept cash, check, and bank checks.

What are the dates of the Winter CSA this year?
You can find the dates and pickup locations for the CSA on this page.
What if I go out of town or can't pick up my box?
In this case, you have a few options:
You can ask a friend or family member to get it for you.
You can ask us to donate your box to a family in need.
Or you can ask us to skip a week of harvest for you.
Please let us know ASAP when you won't be able to pick up your share. If we don't hear from you, any unclaimed boxes will be donated to a local family in need.
What if there is a snow storm?
In case of bad weather, pickup dates will be postponed until safe travel is permitted. We will notify you via email if your CSA pickup has been rescheduled due to bad weather. Please remember to check your email in case of a change.
About Ripley Farm's Eat More Veggies Guarantee
Riply Farm's Winter CSA program comes with a 100% money-back guarantee... but we don't stop there. We promise you will find yourself and your family eating more veggies than you ever have. You will try new recipes that you would never have before being a CSA member and your family will ask for more of those delicious veggies you are now preparing with confidence.
At Ripley Farm we take CSA very seriously, and you have our personal promise that we will not rest until you are happily finding creative ways that you love to use up all of your veggies. That you will not waste a bite because you didn't know what to do with something. We believe in the freshness and taste of our produce so much that we will guarantee it.
At any time, if you decide Ripley Farm hasn't delivered inspiring produce and helpful tips on how to use it, transforming your kitchen experience into delicious and nutritious meals for your family, just call 207-564-0563 and tell us and we'll give you a complete refund. You can also email or send your request by postal mail to the postal address below or even just stop by.
If you aren't satisfied we would not feel right keeping your money, so we make it easy to get a refund. And just to be clear, there are no strings attached, no paperwork involved, no questions asked, and nothing to prove. We won't even ask for the vegetables back. Just for the record, we've sent out thousands of CSA boxes and haven't had a single refund request.
You won't have to wait either. We will make every effort to send you your refund check as soon as possible. In fact, we are so confident in our CSA's ability to transform you into a confident cook in the kitchen who provides delicious food that you family loves, that we're making this promise... anyone who requests a refund will receive, without question, hassle or delay 100% of your money back.
Your farmers,
Gene and Mary Margaret Ripley